Thai Chicken Soup
Your own note to the recipe. Visible only to you.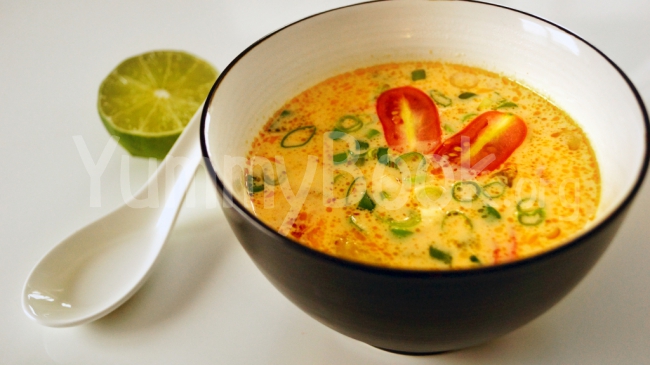 Ingredients:
400 g chicken fillet
6-8 mushrooms
1 red bell pepper
4 spring onions
2 tablespoons oil
1 tablespoon red curry paste
400 ml chicken stock or/ 1 bouillon cube
800 ml coconut milk
2 tablespoons fish sauce
2 tablespoons soy sauce
juice of 1/2 lime
4-5 cherry tomatoes
Salt and pepper
noodles (if you want)

Alesia
:
Thai Chicken Soup is a bright representative of the Asian cuisine. It is a bit spicy, very delicious and easy to prepare!
Step by step recipe description:
First meal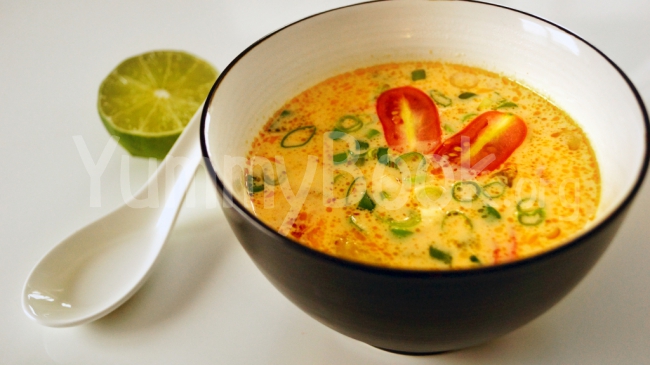 First meal
---