Onion Focaccia with Cheese
Your own note to the recipe. Visible only to you.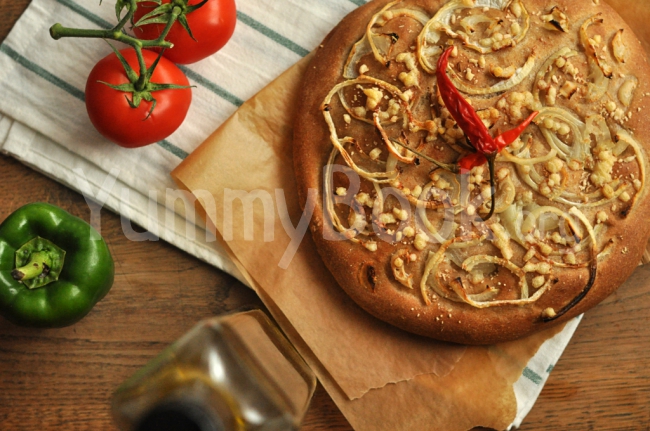 Ingredients:
100 g whole grain wheat flour
150 g wheat flour
150 ml of warm water
1 teaspoon active dry yeast
1/2 teaspoon sugar
1 teaspoon salt
2 tbsp. olive oil
1 onion
cheese

Alesia
:
Focaccia is traditional Italian bread, which is flat and crunchy. Traditionally, focaccia is prepared from flour, water and olive oil. Very often it is prepared absolutely without salt and sugar, so that its taste does not interrupt the taste of the main course. I used a mixture of two types of flour, and if you do not have it, just use normal wheat (250 g).
Step by step recipe description:
Bread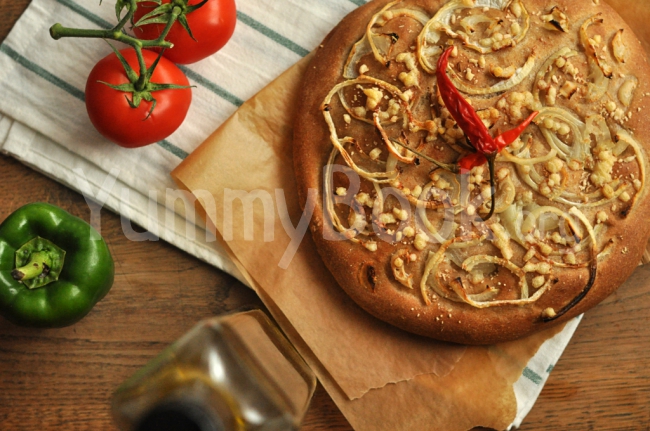 Bread
---
Other recipes in the category Bread: