Pineapple Chicken Curry
Your own note to the recipe. Visible only to you.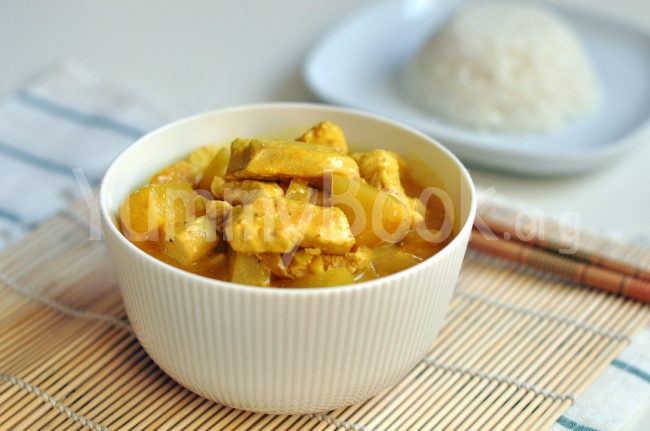 Ingredients:
2 chicken fillets
1 can of pineapple
1 onion
Clove of garlic
2 cm of ginger root
1 tbsp. of ground curry
hHot pepper on the tip of the knife
400 ml of coconut milk
oil
salt

Alesia
:
Curry is a spicy and dense dish of Indian cuisine, also common in Japan, Thailand, Sri Lanka. Curry is usually served with crumbly rice.
Step by step recipe description:
Main course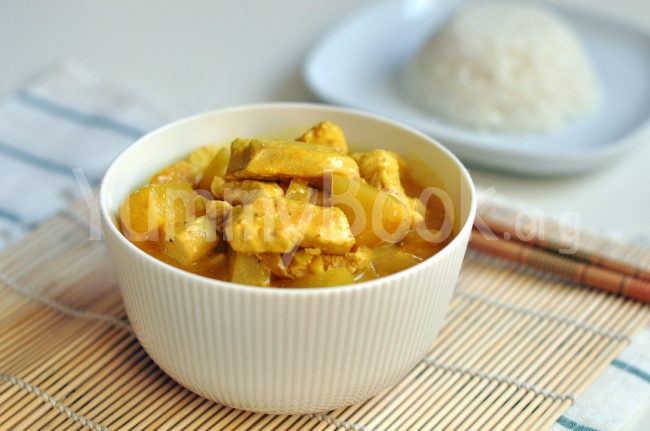 Main course
---