Tzatziki
Your own note to the recipe. Visible only to you.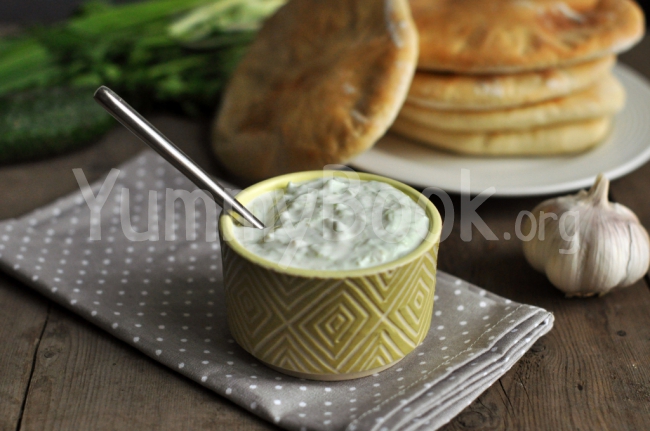 Ingredients:
150 g of Greek yogurt
2 cloves of garlic
2 small cucumbers
1 teaspoon Extra Virgin olive oil
salt

Alesia
:
Tzatziki Sauce is a typical dish of the Greek and Cypriot cuisine. The minimum set of ingredients, only 15 minutes of your time for cooing - and a delicious sauce to
pita flat bread
is ready!
Описание рецепта:
1. Combine Greek yogurt with finely grated garlic.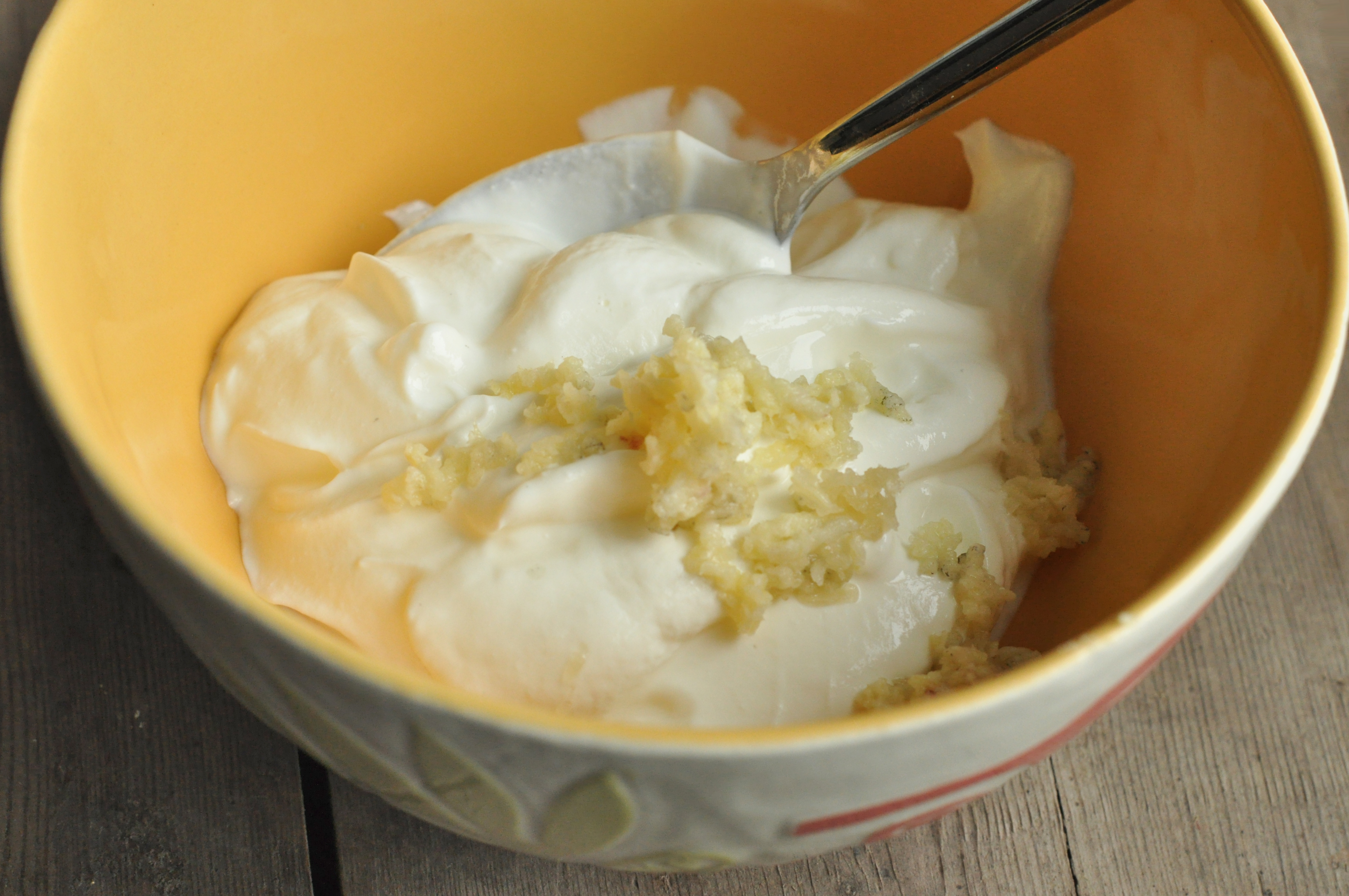 2. Peel and grate cucumbers, leave to drain in a sieve for half an hour. Then add to the mixture.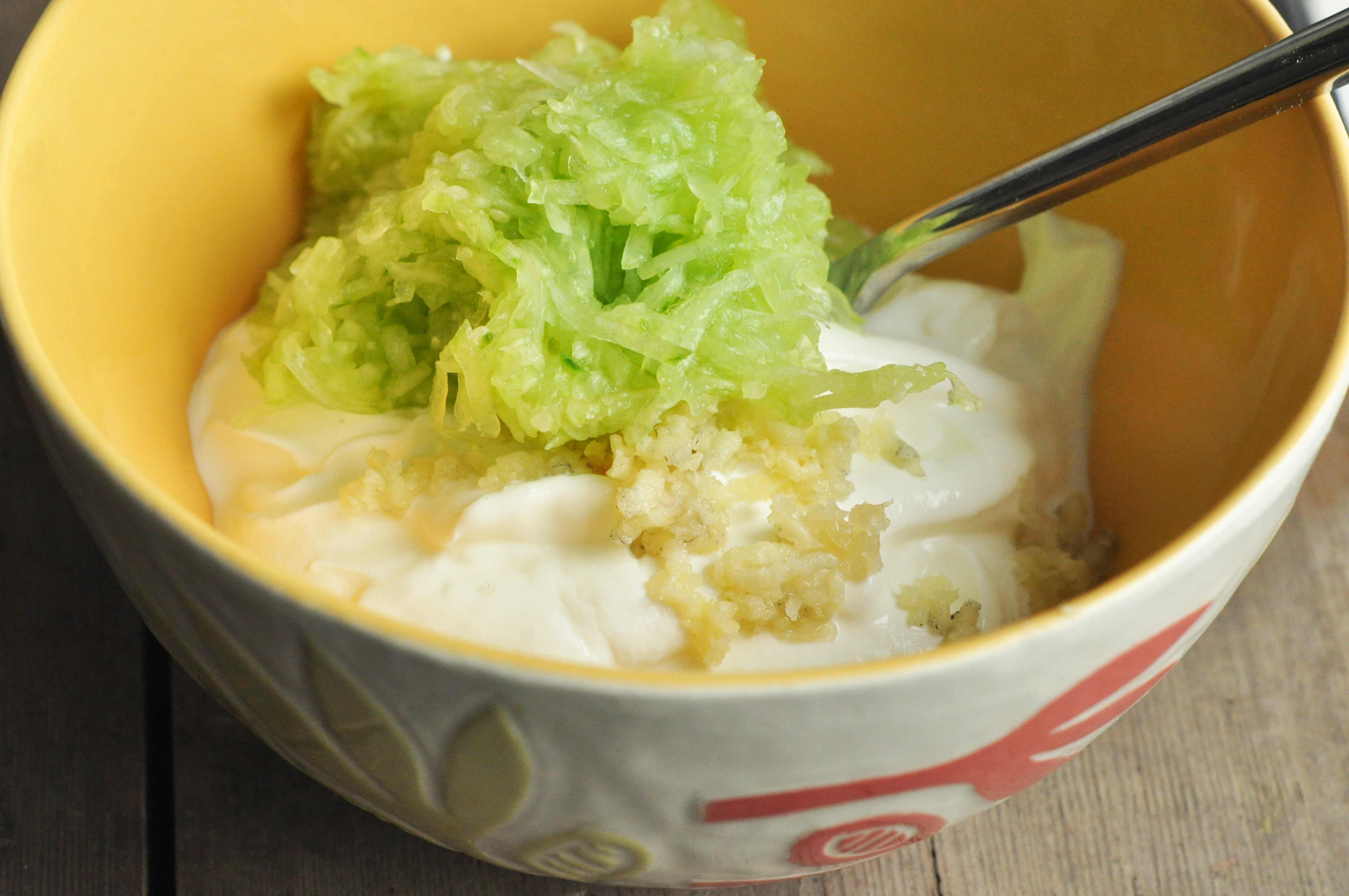 3. Add salt and pepper to taste and 1 teaspoon of olive oil, give it a stir.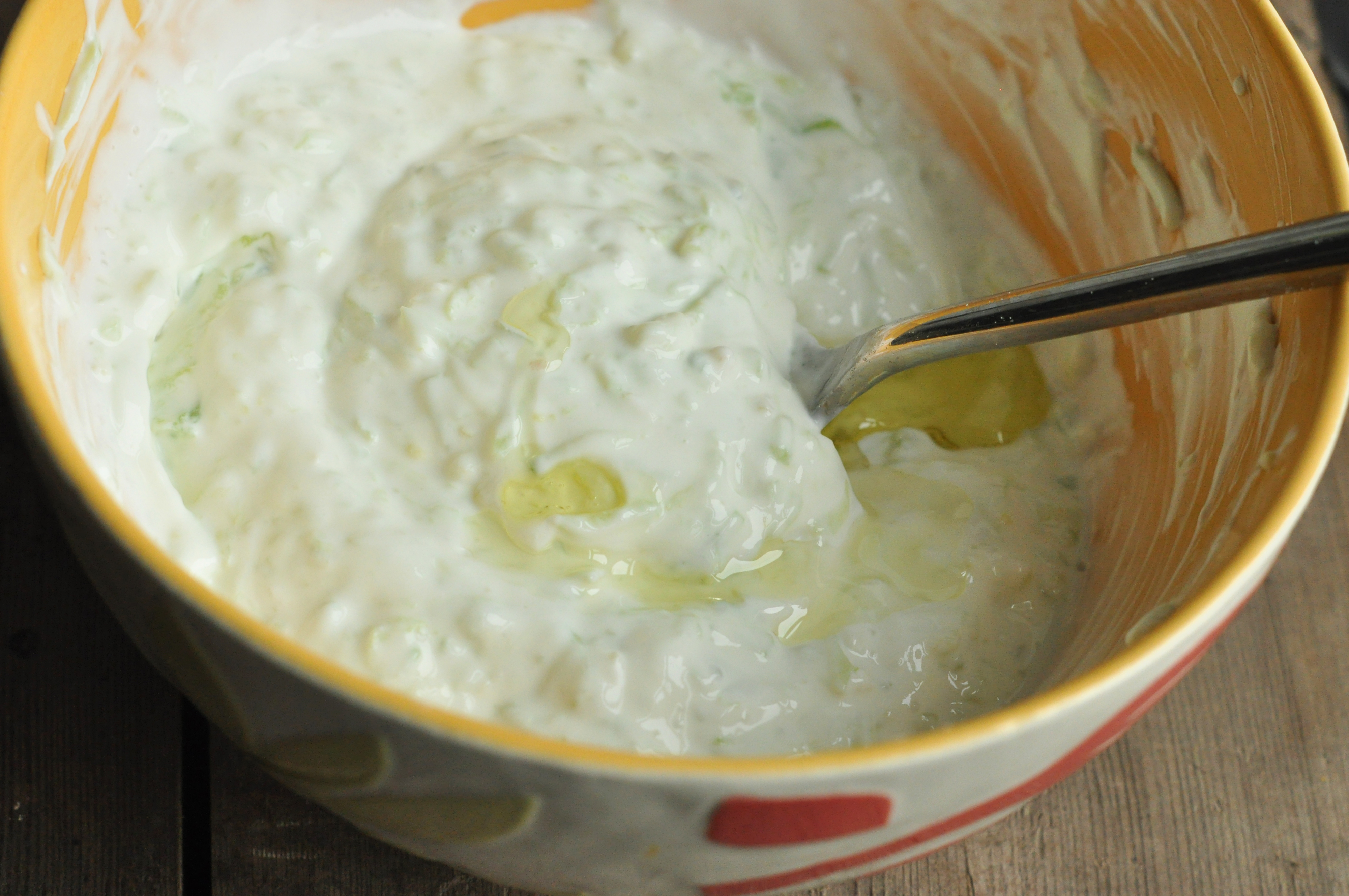 4. Enjoy our fresh made Tzatziki sauce with warm Pita!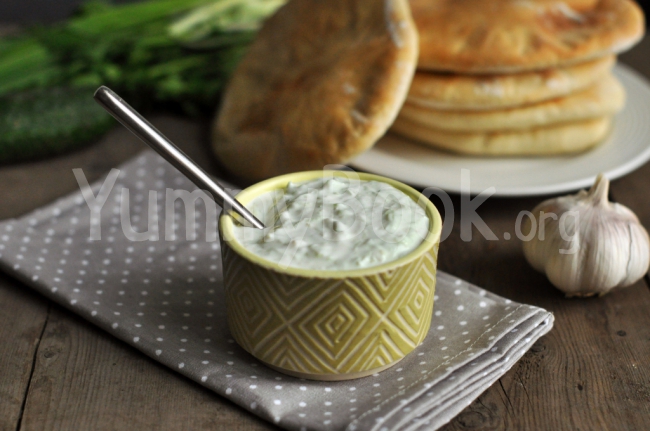 Sauces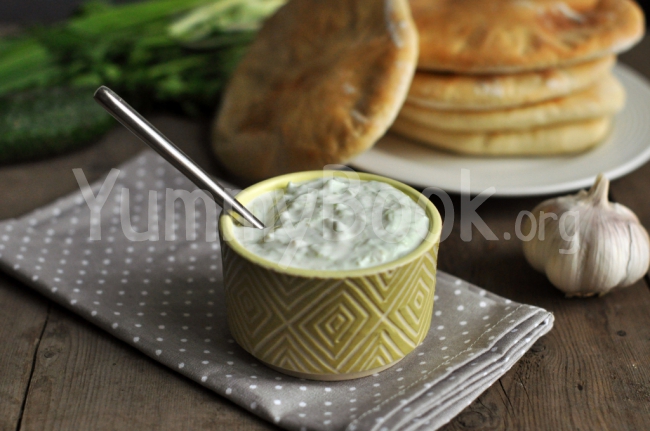 2
Tzatziki - step by step recipe with pictures
5
9
Similar recipes:
Sauces
---
Other recipes in the category Sauces: