Christmas Tree Cake Pops
Your own note to the recipe. Visible only to you.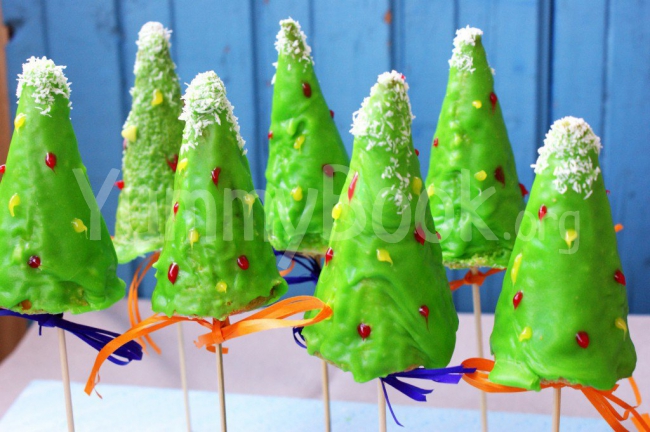 Sponge cake:
3 eggs
70 g sugar
pinch of salt
50 g flour
Glaze:
100 g of white chocolate
80 g of powdered sugar
3 tablespoons of milk or cream
Green food coloring

Alesia
:
Cake Pop is a sponge cake on a stick in a chocolate glaze, decorated with colored candy sprinkles. Cake pops are a mini-cakes on a stick. Here is a wonderful idea to decorate New Year's table.
Step by step recipe description:
Pastries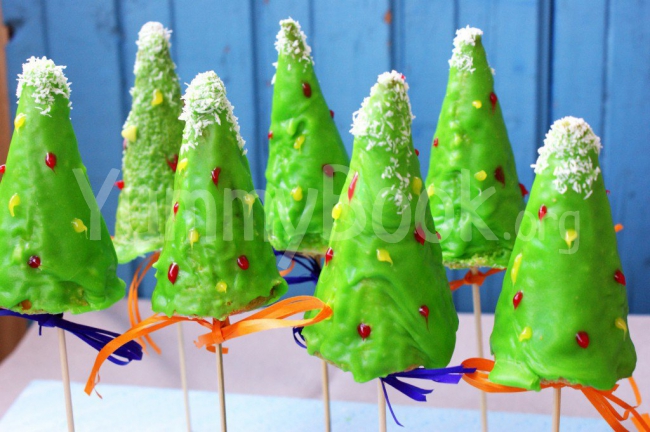 6
Christmas Tree Cake Pops - step by step recipe with pictures
5
6
Pastries
---