Eclairs with Lemon Cream
Your own note to the recipe. Visible only to you.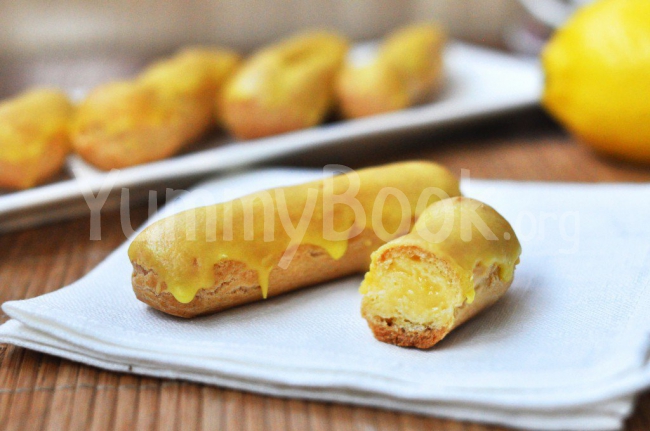 Choux pastry:
250 ml boiling water
100 g butter
4-5 eggs
180 g flour
1/2 teaspoon salt
Glaze:
100 g of white chocolate
80 g of icing sugar
3 tbsp. milk
yellow food coloring (optional)
Lemon cream "Creme au citron":
100 ml of lemon juice
zest of two lemons
2 eggs
135 g sugar
165 g butter (room temperature)

Alesia
:
Eclair is a French dessert of choux pastry with cream. Eclairs are a French delicacy, which are easy to cook at home. Try these delicious eclairs with delicate lemon cream, called Creme au Citron.
Step by step recipe description:
Pastries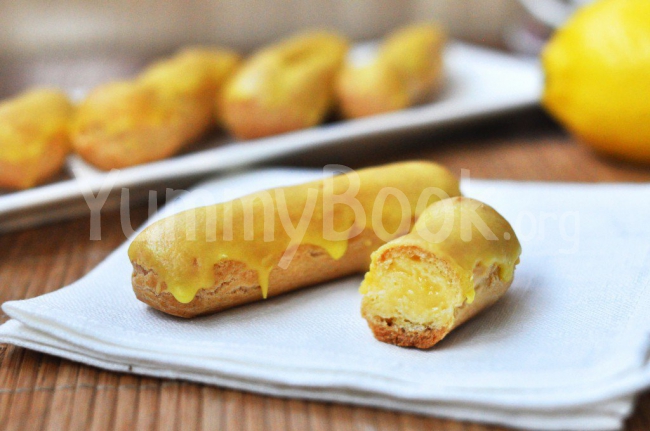 Eclairs with Lemon Cream - step by step recipe with pictures
5
4
Pastries
---