Russian-style Dumplings Stuffed with Potatoes (Vareniki)
Your own note to the recipe. Visible only to you.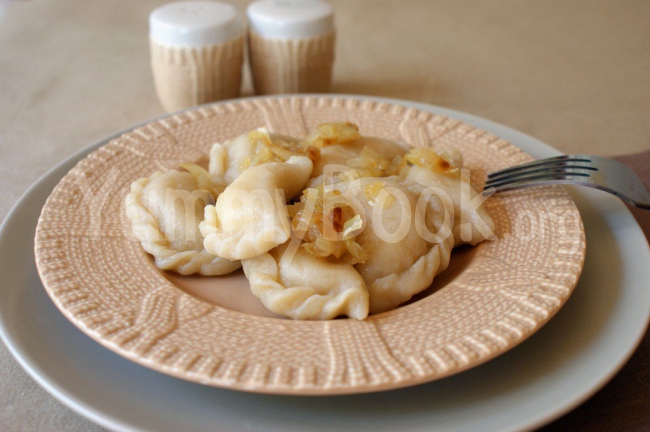 Ingredients:
2-3 onions
Dough:
3-3,5 cups of flour
1 cup water (hot water)
4 tbsp oil
1 teaspoon of sugar
1 teaspoon of salt

Alesia
:
I want to share with you the recipe of Russian cuisine (in Poland they are known as Pierogi), which my mom always uses to prepare the most delicious russian-style dumplings in the world. These dumplings are also known as vareniki or pierogi. Dumplings can be cooked with potatoes, cottage cheese, cabbage, mushrooms and many other... How can somebody not love them? Those who doesn't like vareniki - has never eaten real vareniki! The dough for the dumplings can also be different: with or without eggs, based on yogurt, water, boiling water. This recipe of vareniki with potato is based on dough without butter and eggs, meaning it's vegan.
Step by step recipe description:
Ravioli, pierogi, dumplings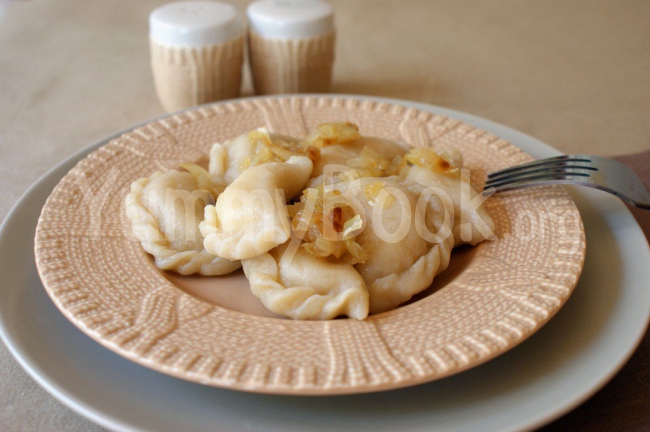 2
Russian-style Dumplings Stuffed with Potatoes (Vareniki) - step by step recipe with pictures
5
6
Ravioli, pierogi, dumplings
---