Marinated Champignon Mushrooms
Your own note to the recipe. Visible only to you.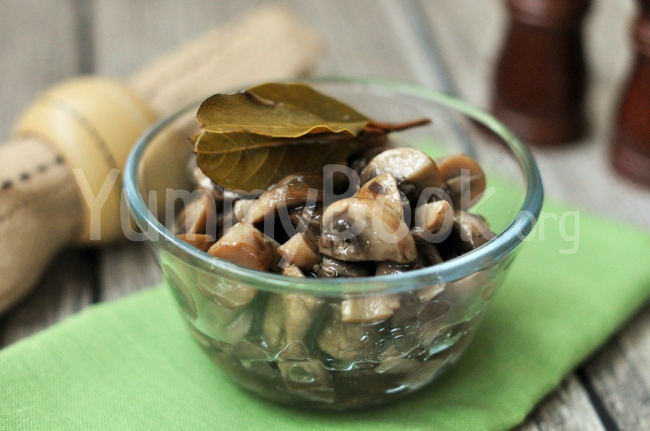 Ingredients:
500 g champignon mushroom
80 ml apple vinegar
120 ml oil
3 clovel of garlic
1 teaspoon of salt
2 teaspoons of sugar
4 bay leaves
black pepper

Alesia
:
There are many dishes that use pickled mushrooms. But what if those that are sold in the store are nor good enough? There is a simple way out: to marinate mushrooms at home. Homemade marinated champignons are much more fragrant and delicious. These mushrooms can be added to salads or just be eaten with fried or boiled potatoes. Marinated mushrooms are amazingly delicious.
Step by step recipe description:
Pickle, jams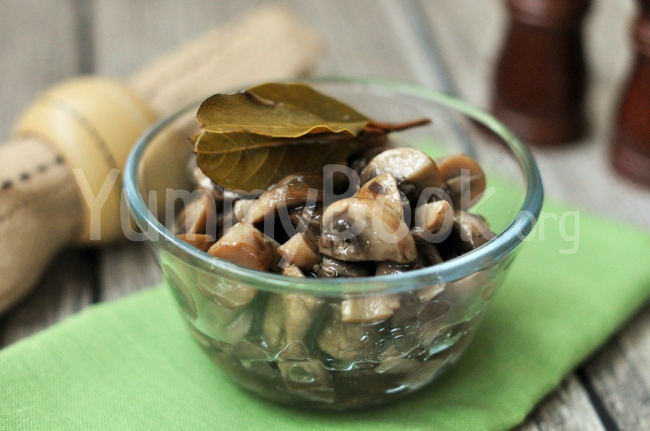 10
Marinated Champignon Mushrooms - step by step recipe with pictures
5
25
Pickle, jams
---