Hawaiian Pizza
Your own note to the recipe. Visible only to you.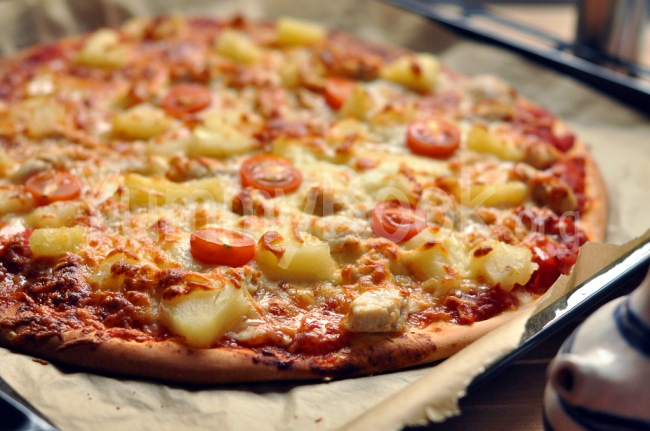 Dough:
150 ml of warm water
1 tsp. of sugar
1 tsp. dry yeast or 10 g fresh yeast
250 g of flour (type 00)
1/2 tsp.of salt
1 tbsp. olive oil
Tomato sauce:
1 can of diced tomatoes
2 cloves of garlic
salt, pepper
dried basil, oregano
Filling:
150 g of mozzarella
1 chicken fillet
100 g of canned pineapple

Alesia
:
Chicken fillet, Mozzarella cheese and juicy fragrant pineapple - and immediately you imagine the sea, the sun, palms, Hawaii! Maybe that's why the name of this delicious pizza is Hawaiian? Try to cook Hawaiian pizza at home, I'm sure you'll like the crunch of crispy dough and juicy stuffing.
Step by step recipe description:
Baking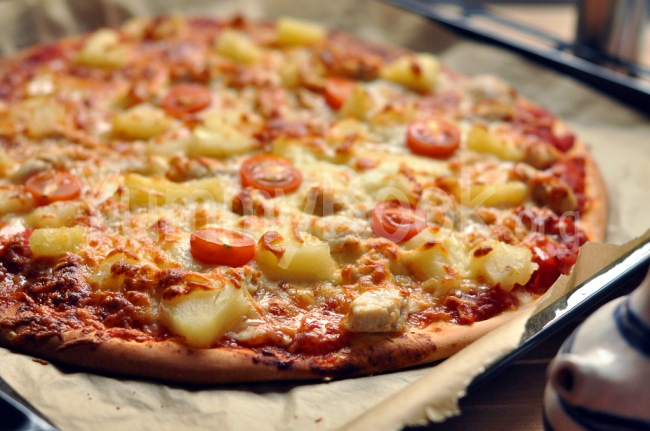 Baking
---
Other recipes in the category Baking: