Lemon Pie (Lemon Square Bars)
Your own note to the recipe. Visible only to you.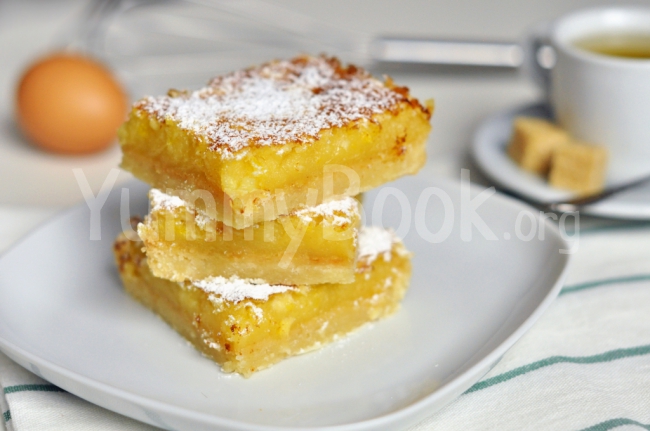 Basic layer:
250 g of flour
100 g of powdered sugar
1/4 tsp. salt
200 g of butter
Lemon cream:
280 g of sugar
50 g of flour
4 eggs
2 lemons
powdered sugar for decoration

Alesia
:
All ingenious is simple. Just mix, pour, bake, eat!) The ingredients are designed for a cake size 24 * 32 cm. I made a rectangular cake, which is very convenient then cut into small squares, but you can use any available form.
Step by step recipe description:
Baking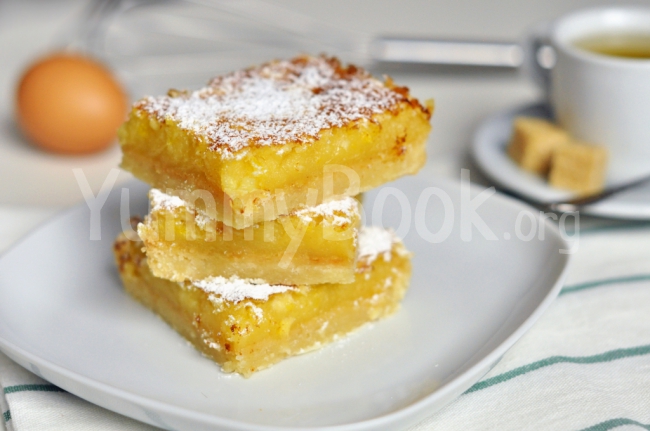 Baking
---
Other recipes in the category Baking: