Tuna Puff Pastry Pie
Your own note to the recipe. Visible only to you.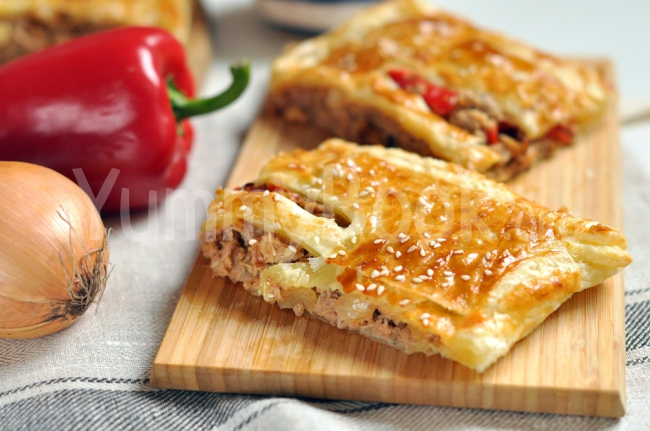 Ingredients:
1 puff pastry dough
2 cans (2*170 g) of tuna with oil
1 paprica
1 onion
1 egg
ground paprika, salt, pepper
sesame

Alesia
:
When there is absolutely no time to invent treats for guests or dinner for the family - this puff pastry pie with tuna will come to the rescue. In the basic variation of the recipe, only dough, tuna and onions are needed, the rest is a matter of taste. Add some more ingredients and get a masterpiece fish pie with tuna!
Step by step recipe description:
Baking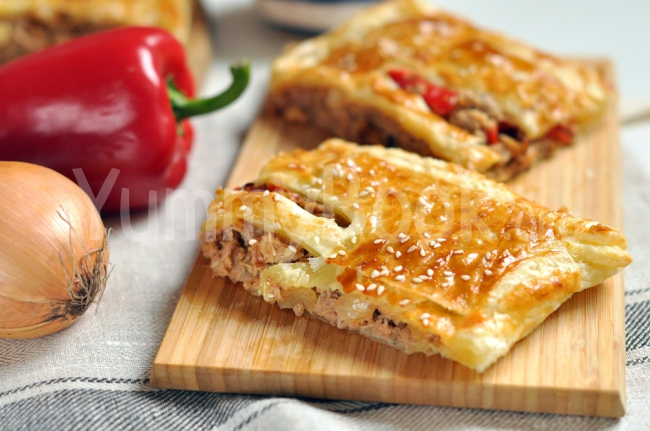 Baking
---
Other recipes in the category Baking: