Puff Pastry Carrots
Your own note to the recipe. Visible only to you.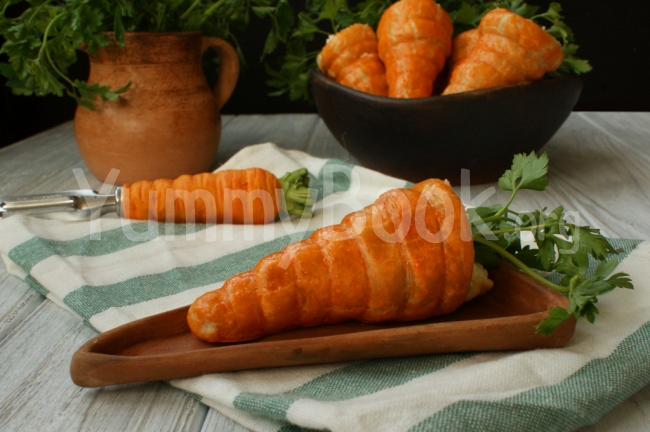 Cornets:
puff pastry dough
1 egg
orange food coloring
Filling:
200 g of cottage cheese
2 tablespoons of sour cream
2 cloves of garlic
salt, pepper
greenery

Alesia
:
Puff Pastry Carrots is a very beautiful and tasty dish. It is suitable both for Easter and for everyday meal.
Step by step recipe description:
Savory pastries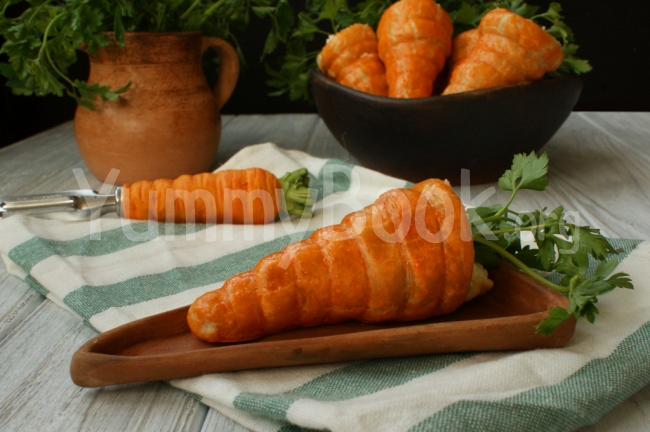 Puff Pastry Carrots - step by step recipe with pictures
5
2
Savory pastries
---