Churros
Your own note to the recipe. Visible only to you.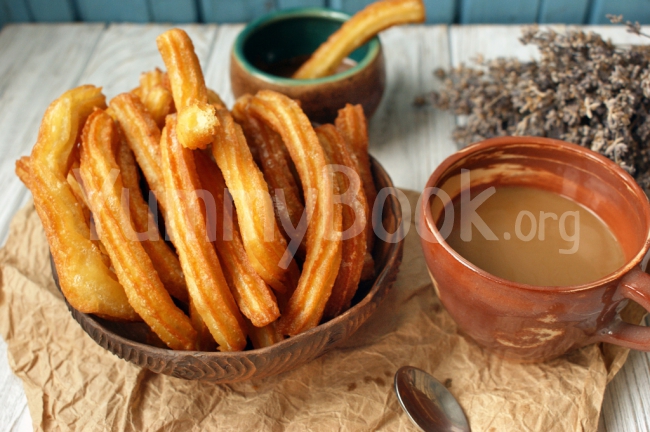 Ingredients:
100 g butter
250 ml water
4-5 eggs
180 g flour
1 1/2 tablespoons sugar
1/2 teaspoon salt
oil for frying

Alesia
:
Churros is a delicious spanish dessert of custard deep-fried dough. In Spain, churros are usually served for breakfast, hot, just from the heat, with a cup of coffee with milk.
Step by step recipe description:
Dessert and sweets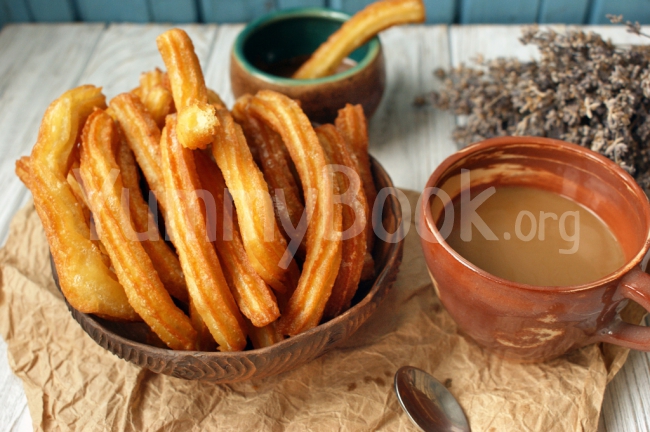 Churros - step by step recipe with pictures
5
2
Dessert and sweets
---