Galette with Salami, Mozzarella and Vegetables
Your own note to the recipe. Visible only to you.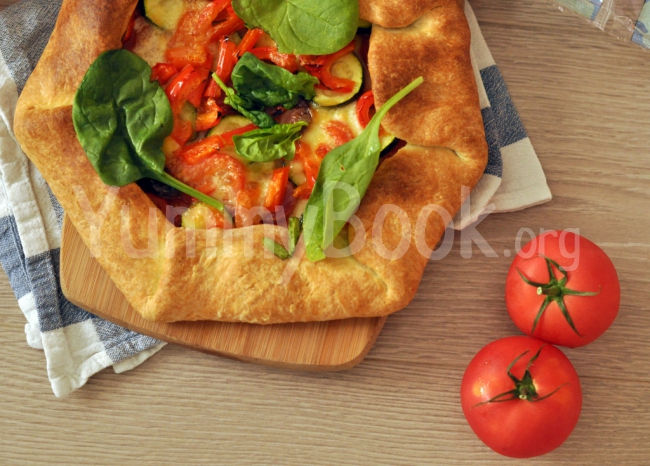 Ingredients:
130 g butter
300 g flour
1 teaspoon salt
1 egg
80 ml milk
1/2 teaspoon vinegar
Filling:
1 tomato
1 sweet pepper
zucchini
salami
mozzarella
1 tbsp.olive oil
herbs (such as thyme, basil, spinach)

Alesia
:
Fantastic thing galette is! Do you have eggplants? Excellent! No eggplant? Well, no big deal! In this case, I take any vegetables I have in a fridge, add a little salami, cheese and voila!
Step by step recipe description:
Savory pastries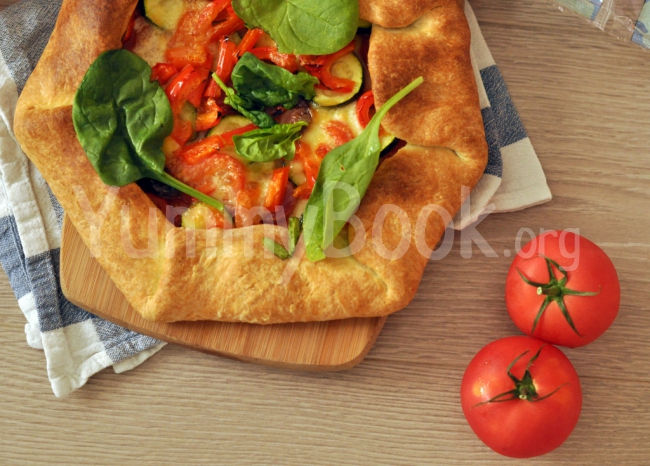 4
Galette with Salami, Mozzarella and Vegetables - step by step recipe with pictures
5
2
Savory pastries
---