Vegan Rice Porridge with Coconut Milk
Your own note to the recipe. Visible only to you.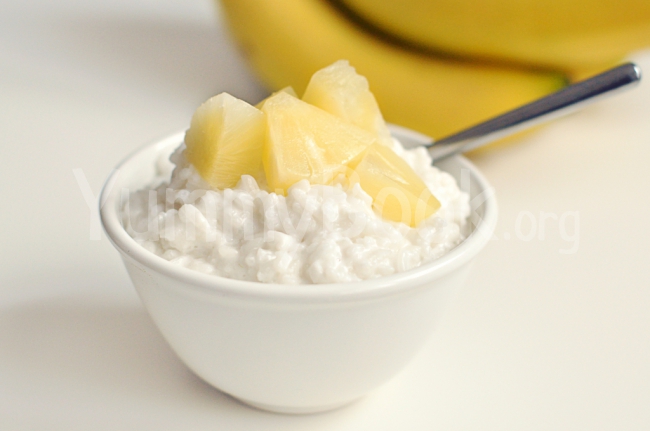 Ingredients:
1 cup of rice
200 ml of coconut milk
1.5 tbsp. of sugar
canned or fresh pineapple

Alesia
:
Simple, quick and delicious recipe of rice porridge, slightly modified for fasting and vegetarians. Very light and delicious porridge with tropical notes.
Step by step recipe description:
1

Rinse the rice well, cover with 2 cups of water (1: 2 proportions) and cook until almost ready (first bring to a boil, then lower to below average and cook under the lid). Then, when there is practically no water left, add sugar and coconut milk, stir and boil for a couple of minutes.
Vegetarian dishes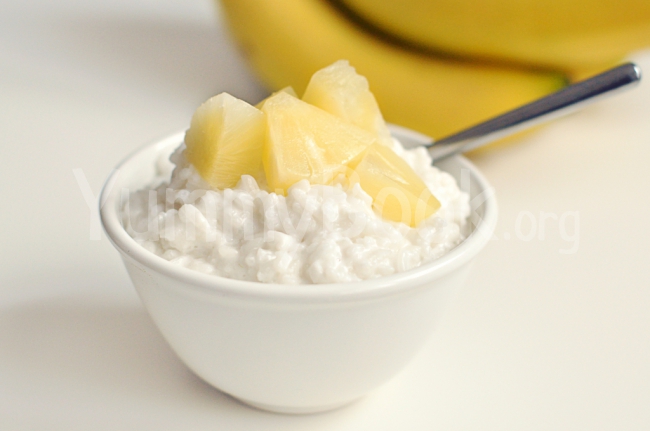 Vegetarian dishes
---