Falafel
Your own note to the recipe. Visible only to you.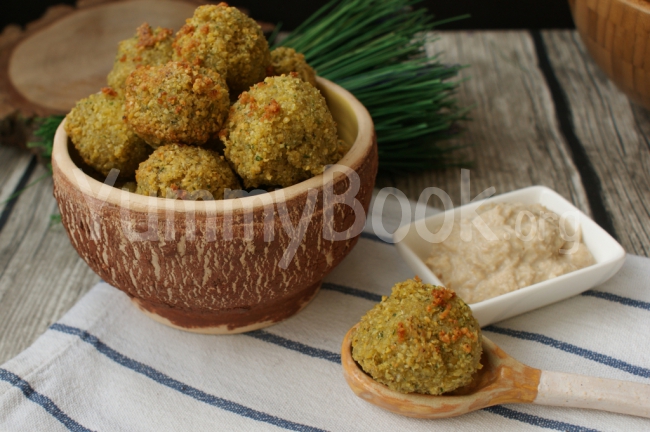 Ingredients:
250 g chickpeas
1 tsp baking soda (sodium bicarbonate)
1 large onion
3 cloves garlic
bunch of parsley
cilantro
salt
flour (if necessary)
oil for frying
Spices:
3 tsp cumin
1/2 tsp Chile
1/4 tsp ground black pepper
1 tsp curry powder
on the tip of a knife cardamom

Alesia
:
Falafel - are deep fried balls of ground chickpeas with spices. This dish is popular in Israel, North Africa and is loved in many other countries. Vegetarians also loved the falafel, they even make Shawarma with it)).
Step by step recipe description:
Porridge, grains, beans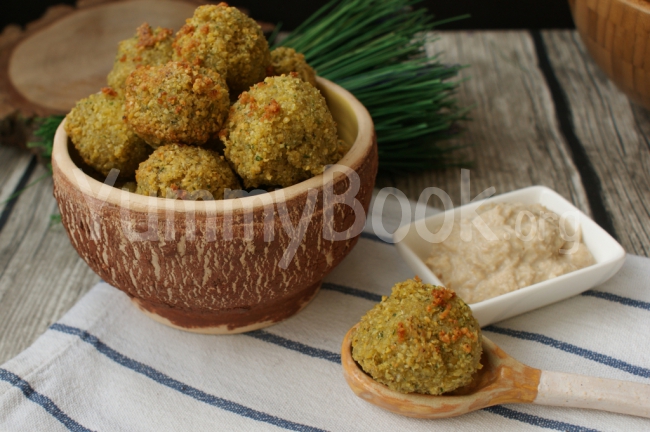 Falafel - step by step recipe with pictures
5
4
Porridge, grains, beans
---