Hummus
Your own note to the recipe. Visible only to you.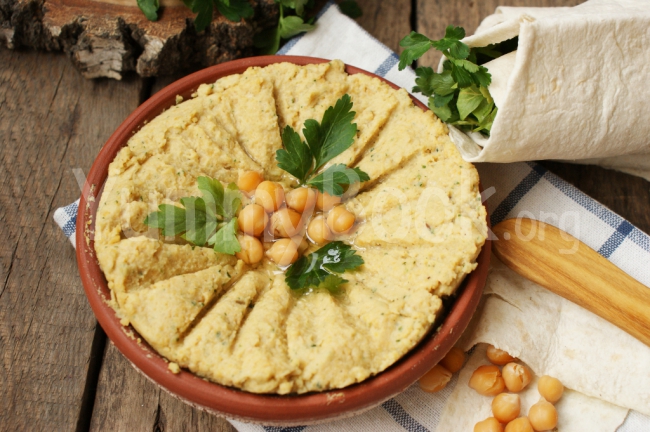 Ingredients:
200 g chickpeas
2 tablespoons ground sesame seeds (or tahini)
squeezed juice from 1/2 lemon
2 garlic cloves
salt, pepper
1-3 tablespoons olive oil
dill, parsley
Spices and seasoning:
paprika, cumin, coriander

Alesia
:
Hummus is an appetizer made of chickpeas, crushed into a puree. This is a dish of eastern food. Except chickpeas it includes olive oil, lemon juice, garlic, pepper, tahini (sesame paste). Serve hummus with
pita
or corn tortillas. Hummus can be bought in the supermarket, but it is much more interesting to prepare a snack yourself. It is recommended to all fans of the oriental cuisine, as well as vegetarians!
Step by step recipe description:
Appetizers, sandwiches, picnic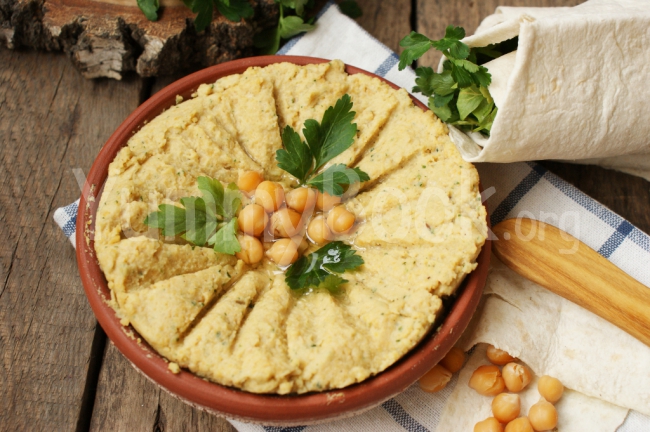 4
Hummus - step by step recipe with pictures
5
2
Appetizers, sandwiches, picnic
---