Buchteln Buns
Your own note to the recipe. Visible only to you.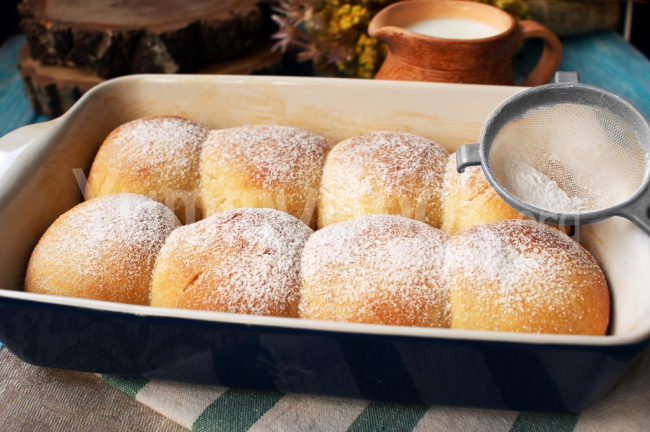 Ingredients:
100 ml of warm milk
1 tsp dry yeast
60 g of sugar
a pinch of salt
100 g butter (50 g + 50 g for greasing)
1 egg
8-10 g of vanilla sugar
280 g flour
60 g jam
icing sugar for decoration

Alesia
:
On the Internet there are a lot of recipes of Buchteln Buns (Gefüllte Buchteln) and they are all different. Which one is the original is unknown, but, for sure, they are all very delicious! The country of origin is the Czech Republic, but they are popular and Austria, Slovakia, Germany and Hungary. In Bavaria Buchteln Buns are called Rohrnudeln, in Slovenia - buhteljni, in Serbia - buhtle or buhtla, bukta in Hungary, in Croatia - buhtle, Buchta in Poland and in the Czech Republic - buchty or Buchta, buchtičky or buchtička. Different names, same incredibly tasty buns!
Step by step recipe description:
Sweet pastries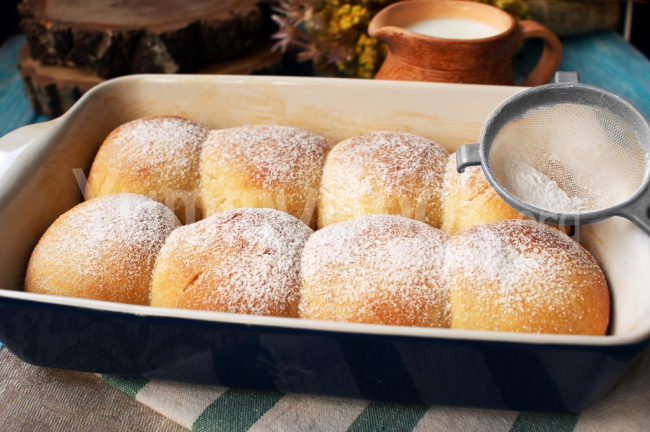 Buchteln Buns - step by step recipe with pictures
5
1
Sweet pastries
---